Carved Alabaster Wolf Fetish By Marilyn Quam ~ Zuni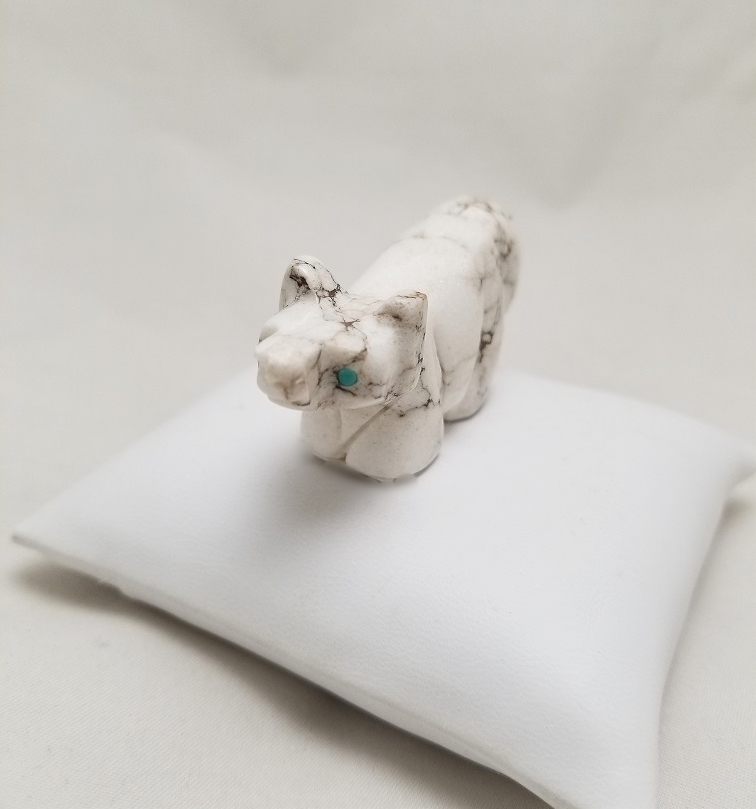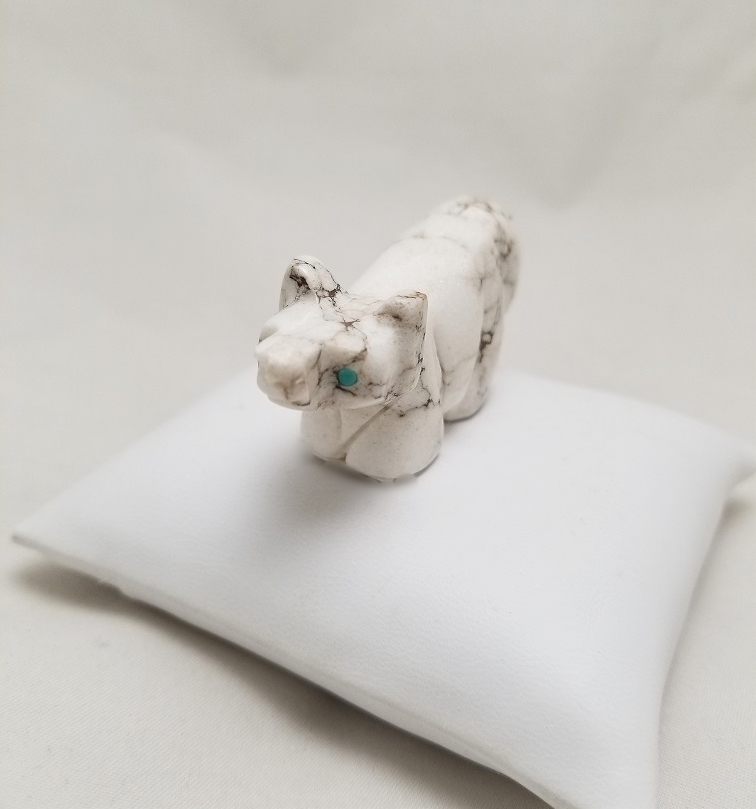 Carved Alabaster Wolf Fetish By Marilyn Quam ~ Zuni
Carved Alabaster Wolf Fetish By Marilyn Quam ~ Zuni
Carved Alabaster Wolf Fetish By Marilyn Quam ~ Zuni
Lovely alabaster wolf fetish by Zuni carver Marilyn Quam.
Marilyn Chuyate (Quam) is a Zuni artist most noted for her small fetish carvings: bears, turtles, horses.
Her family name is Marilyn Chuyate; she is sister to Octavius Chuyate, also a Zuni carver.
She married Eldred Quam, also a Zuni fetish carver, so is known as Marilyn Chuyate Quam.
Her husband Eldred Quam is the son of Rosalia Quam and Andrew Emerson Quam, both former carvers, both deceased. Rosalia was noted for stringing bird fetishes and for her fetish horses, inlaid frogs, and owls. Andrew Emerson was noted for his bird necklaces. Rosalia and Andrew taught their children the carving craft which included Eldred Quam, Marilyn's husband.
This wonderfully crafted wolf by a talented fetish carver stands 3 inches L X 3/4 inch W X 1 inch T