Hand Carved Alaskan Argillite Walrus Fetish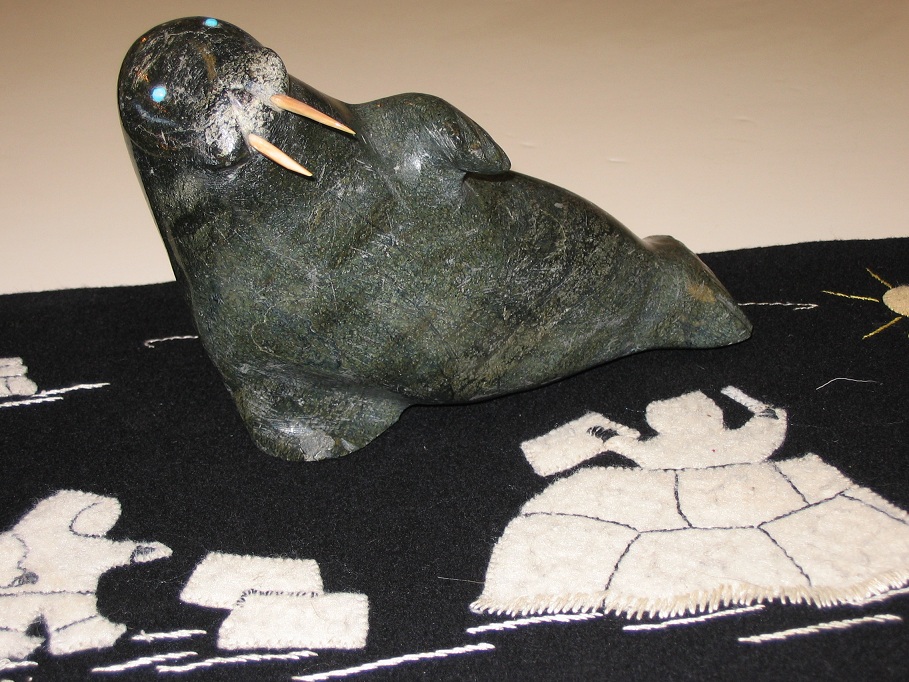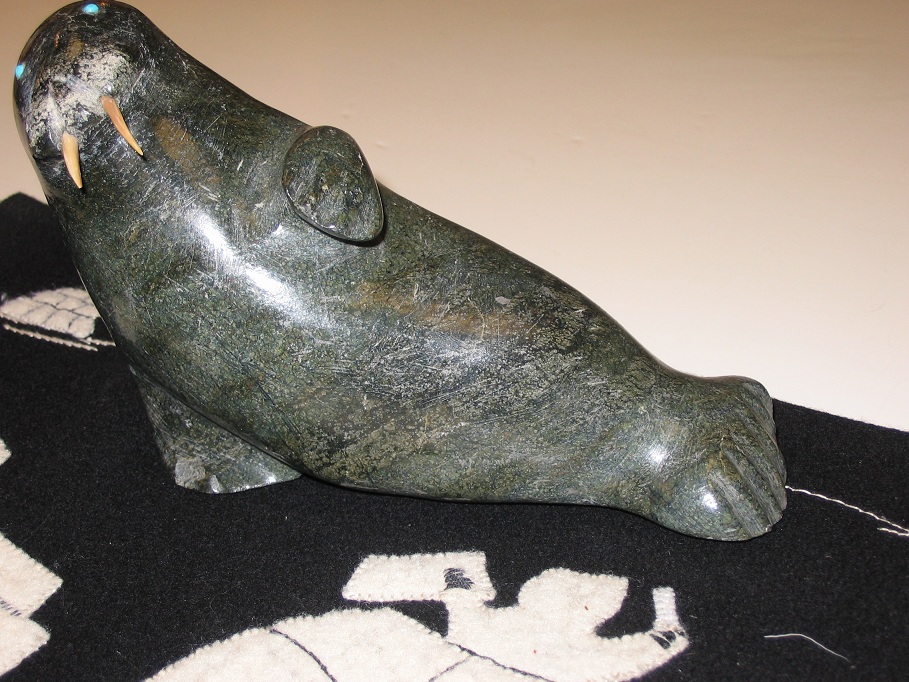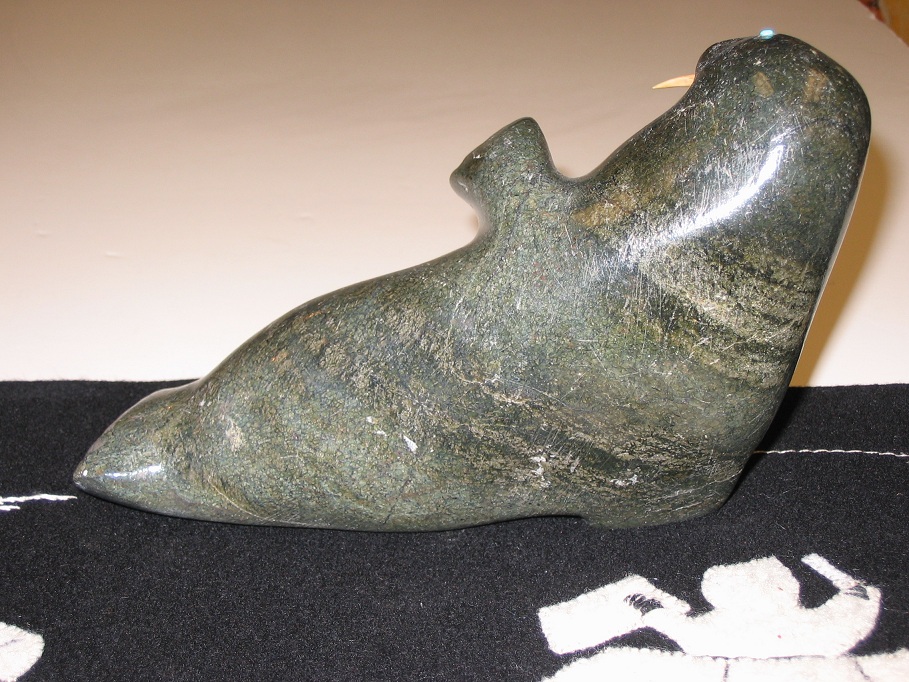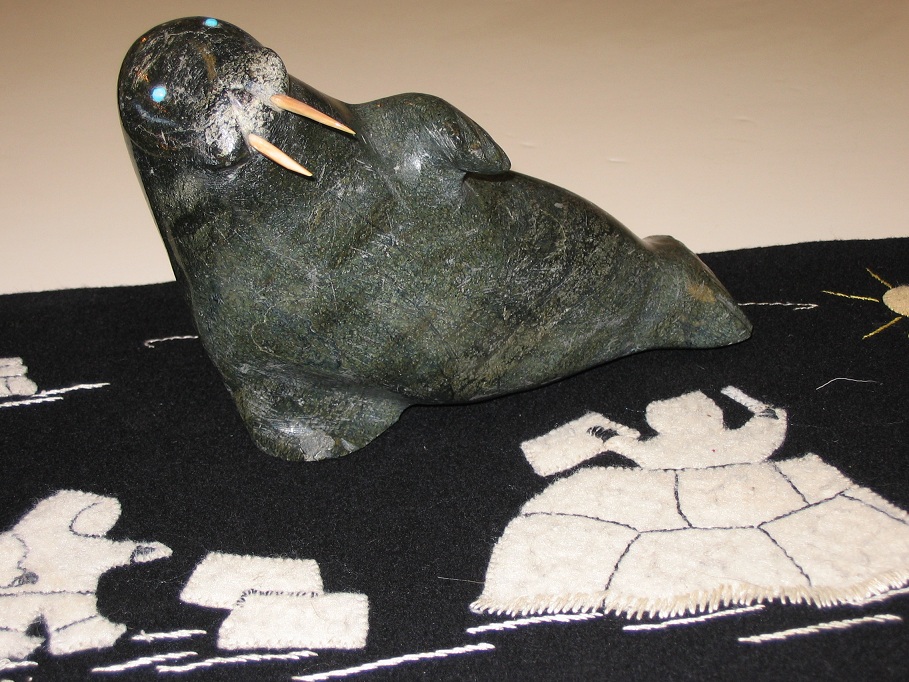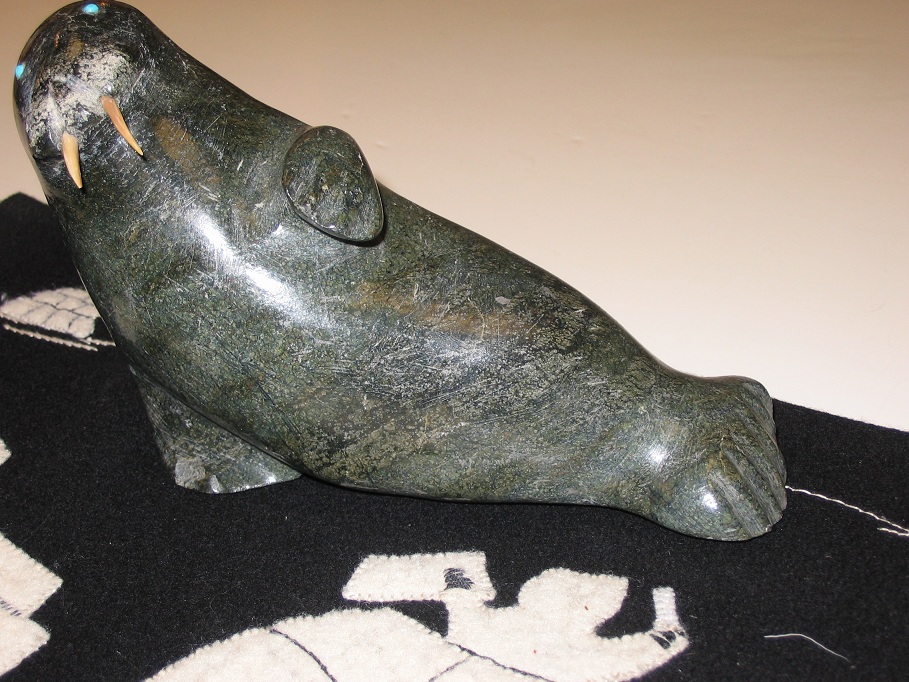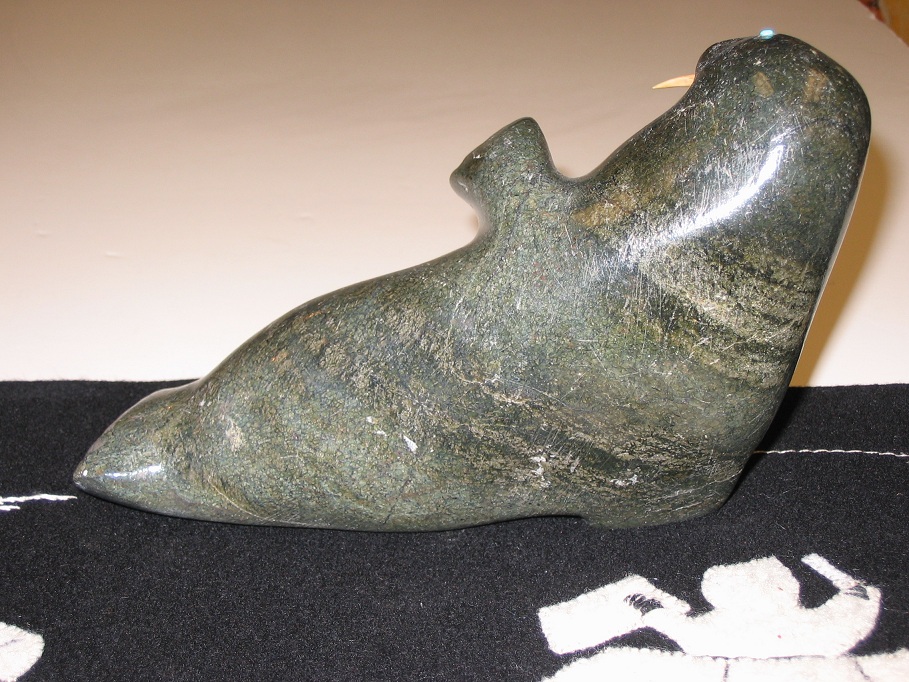 Hand Carved Alaskan Argillite Walrus Fetish
Hand Carved Alaskan Argillite Walrus Fetish
Hand Carved Alaskan Argillite Walrus Fetish
Wonderful estate find of a carved argillite walrus fetish with claw teeth and inset turquoise eyes. Created by an unknown Native Alaskan artist, this piece has such personality and character he just makes you want to smile.
A great collectors piece.
This carving measures 7 inches long, 2.5 inches at the widest point and 5 inches tall to the top of his head.