Hand Carved Zuni Eagle Fetish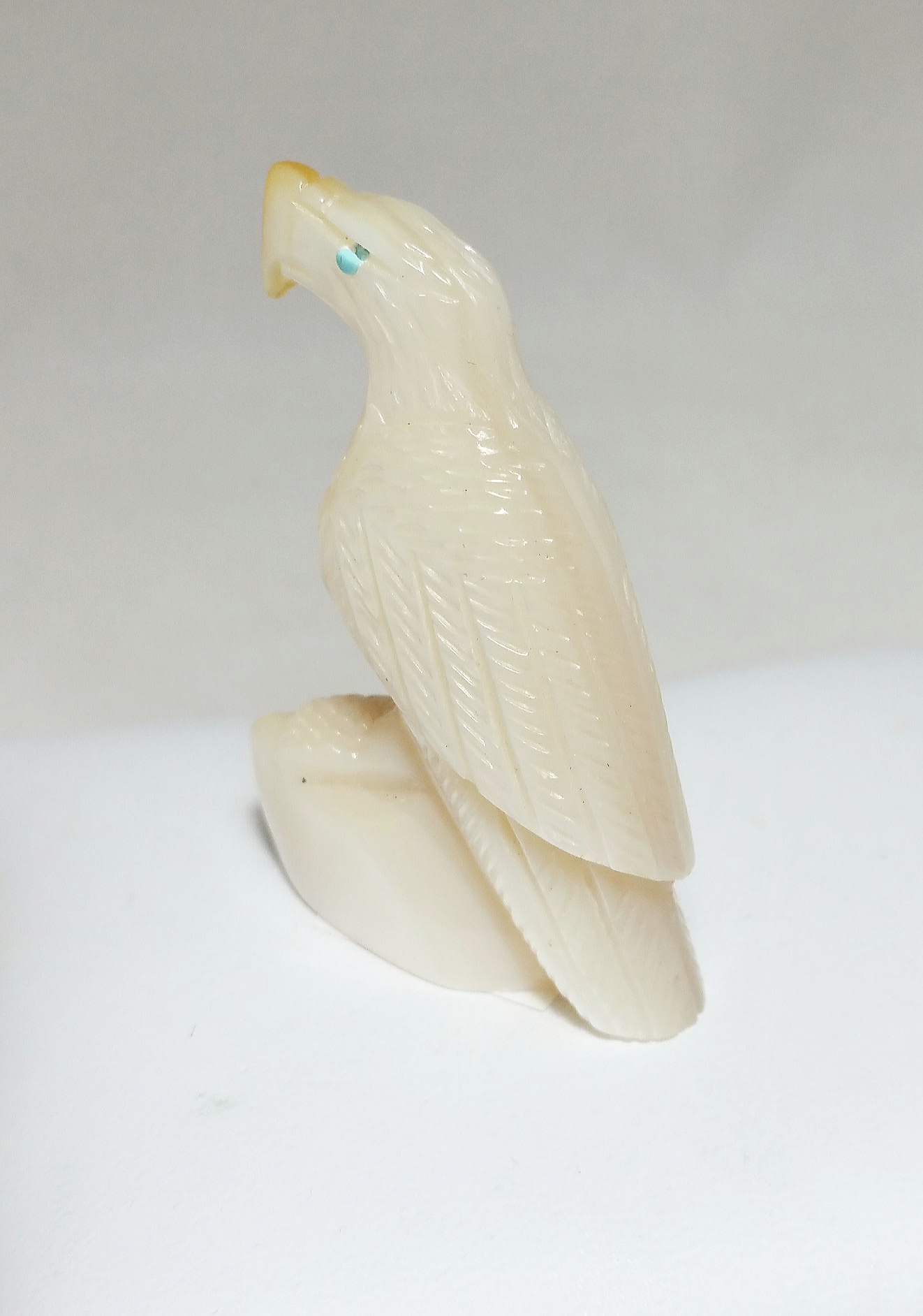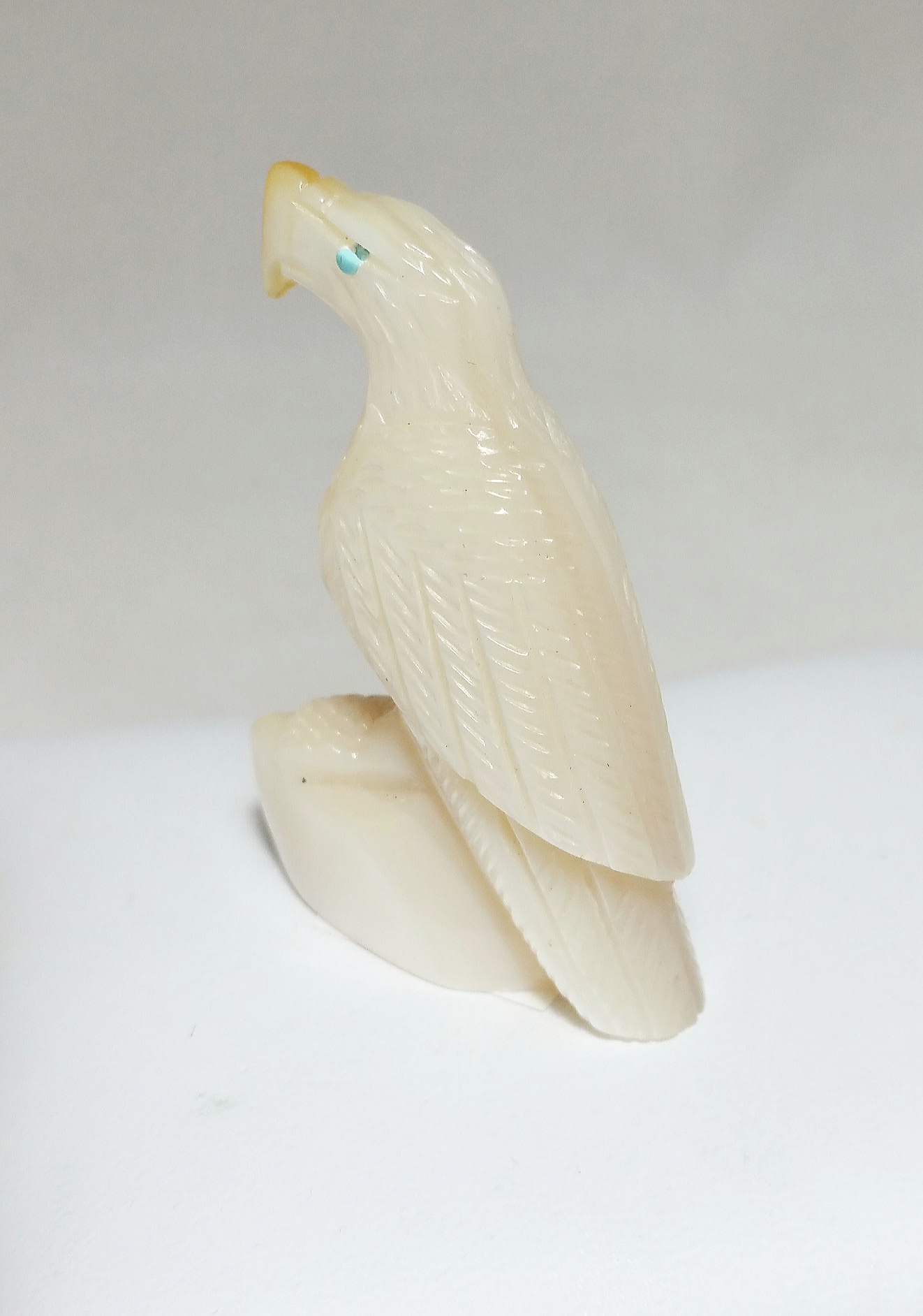 Hand Carved Zuni Eagle Fetish
Hand Carved Zuni Eagle Fetish
Hand Carved Zuni Eagle Fetish
The Eagle in Native American lore symbolizes divine spirit, a connection to the creator, intelligence, renewal, courage, illumination of spirit, healing, creation and freedom.
Beautifully carved gold lip shell eagle. Zuni crafted and highly detailed, this lovely piece is sure to please any animal lover or bird enthusiast. This fetish measures 1.25 inches long and 1.75 inches tall.
This fetish is hallmarked by a talented Zuni artist.