Seed pot by Delmar Polacca-Nampeyo, Hopi nation heritage, Arizona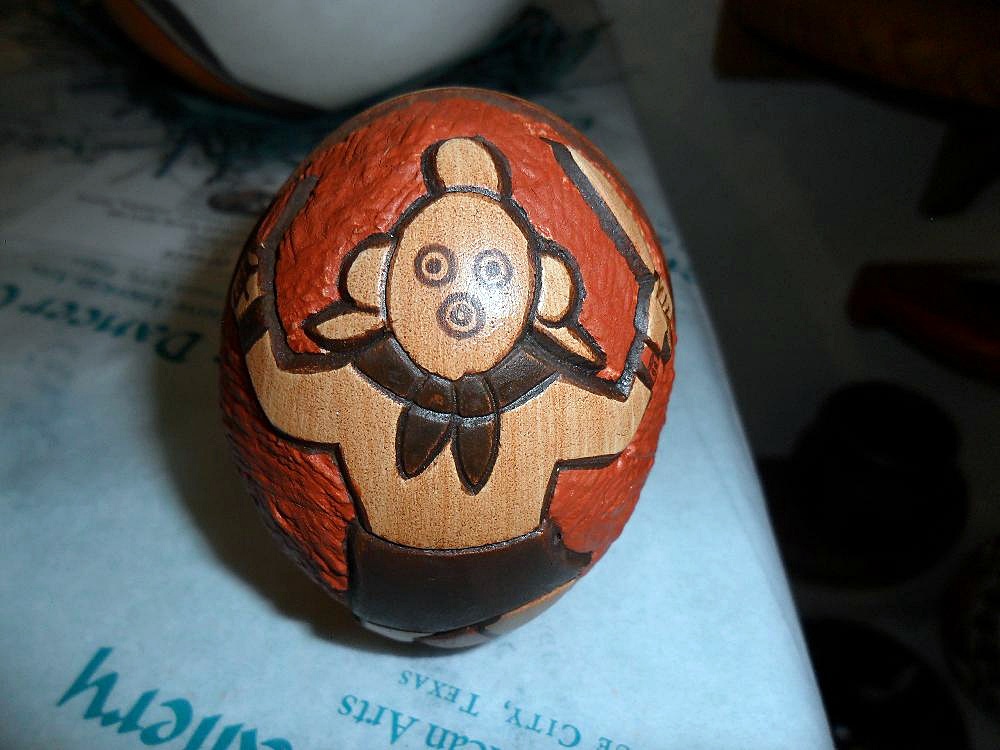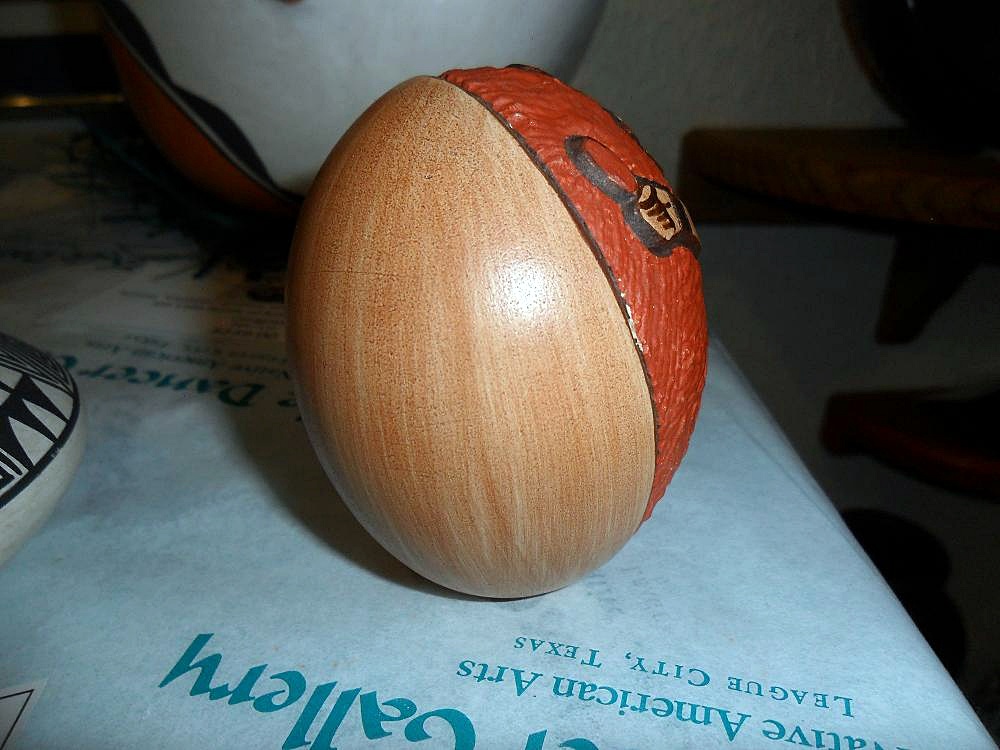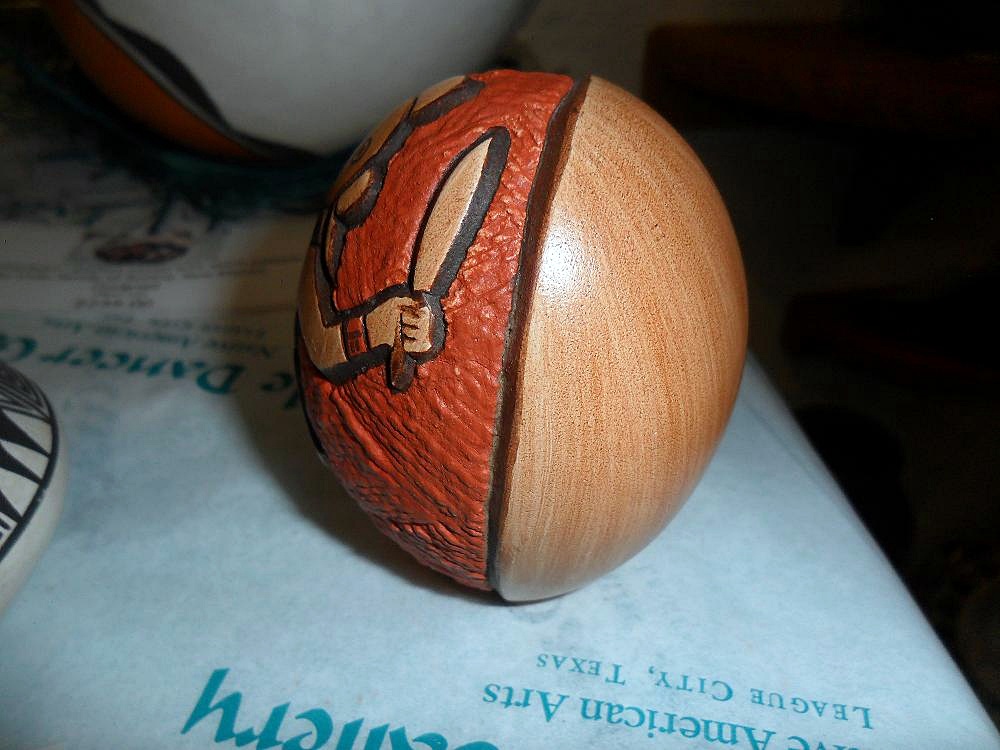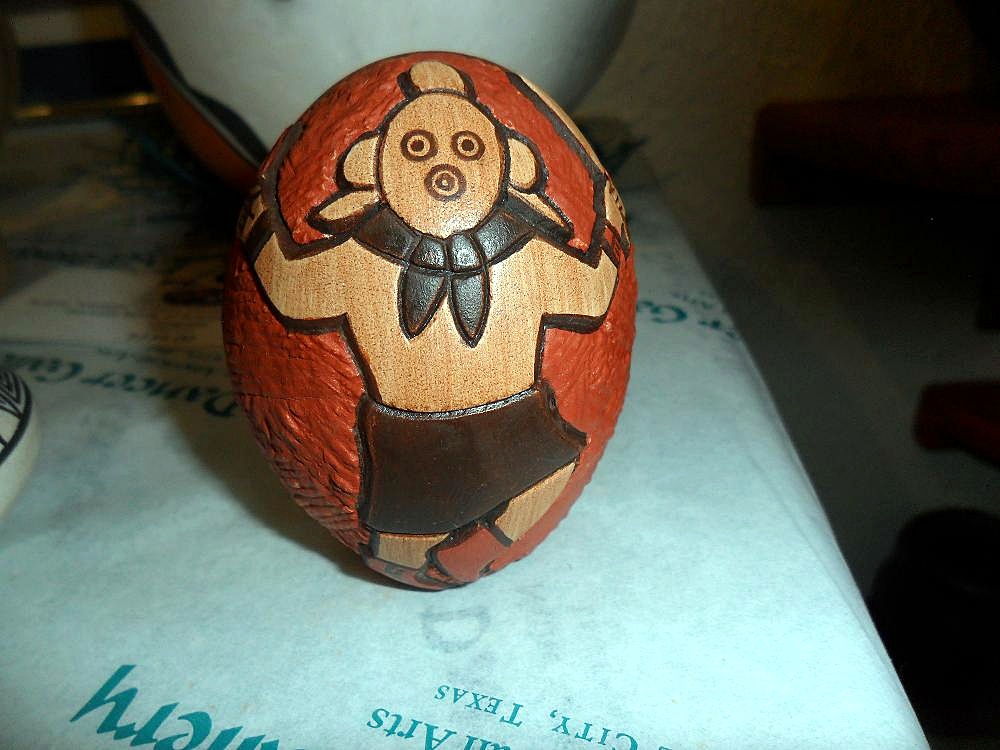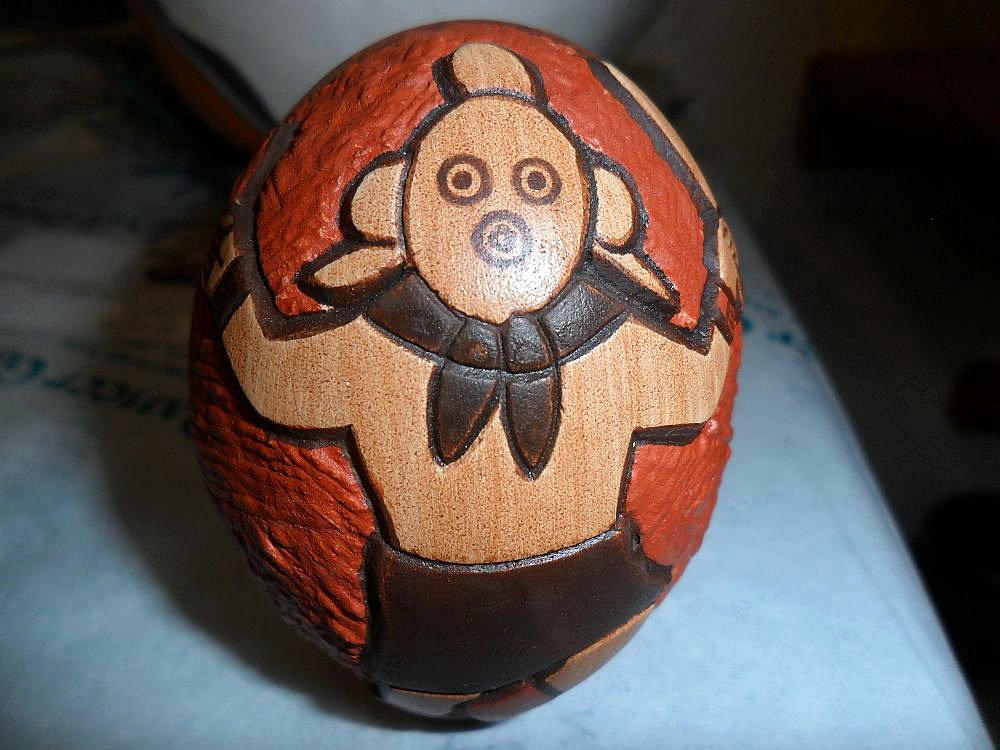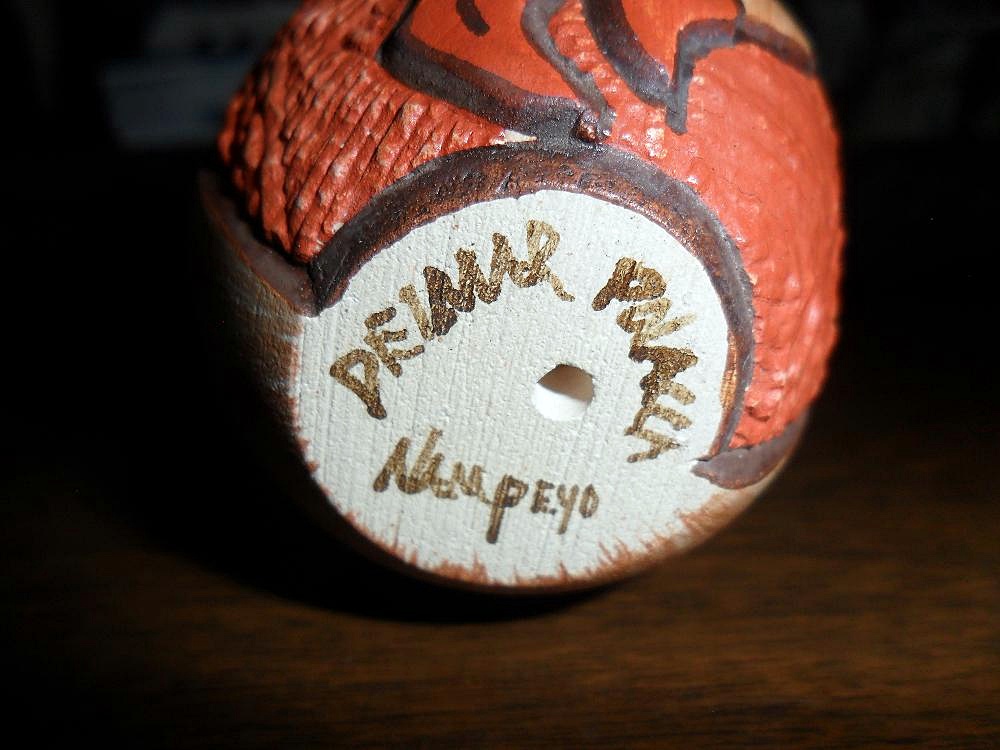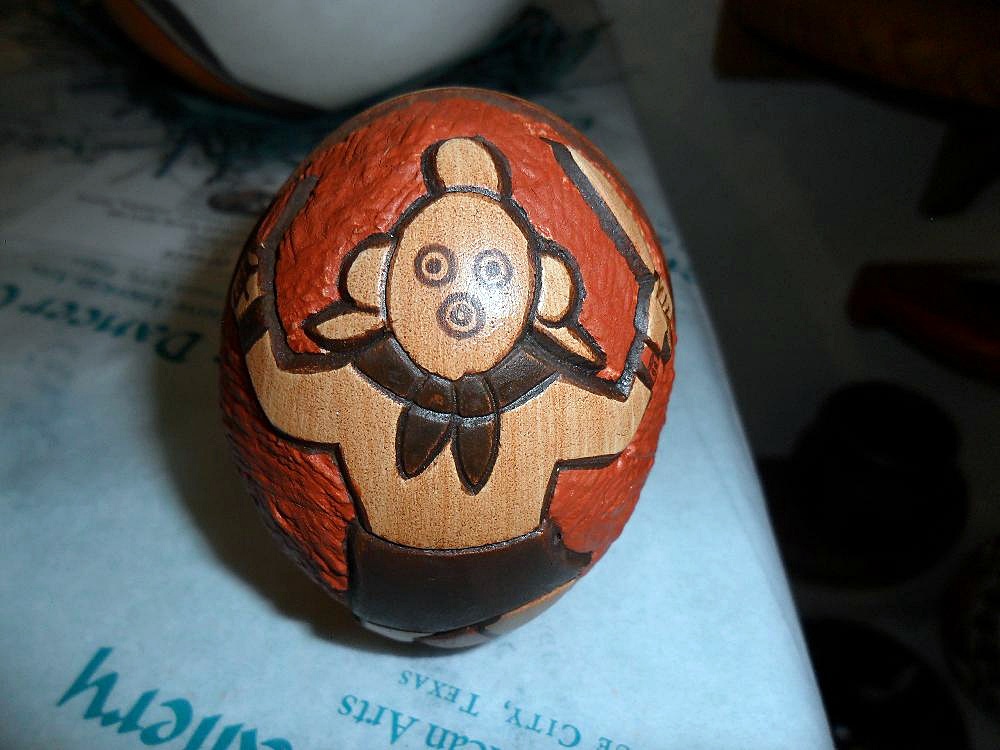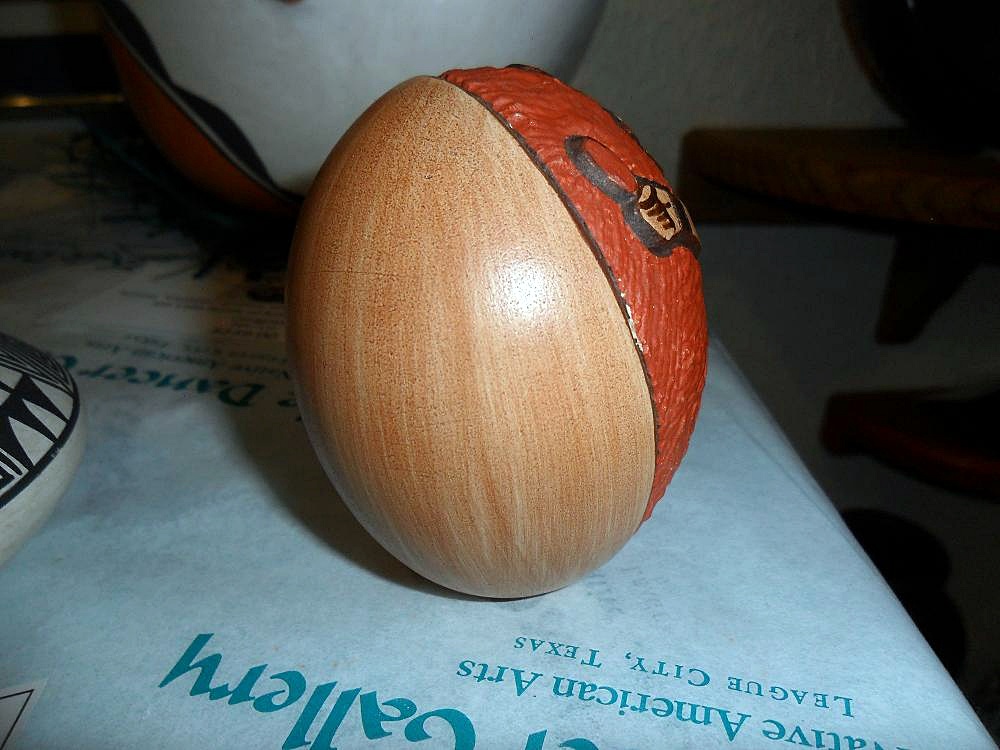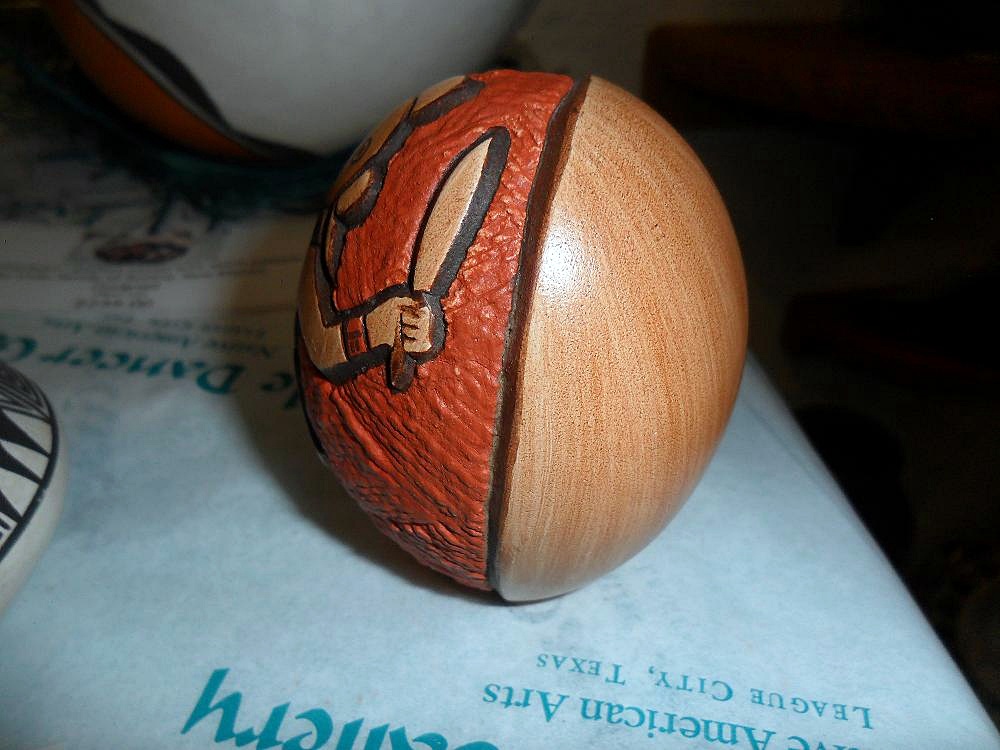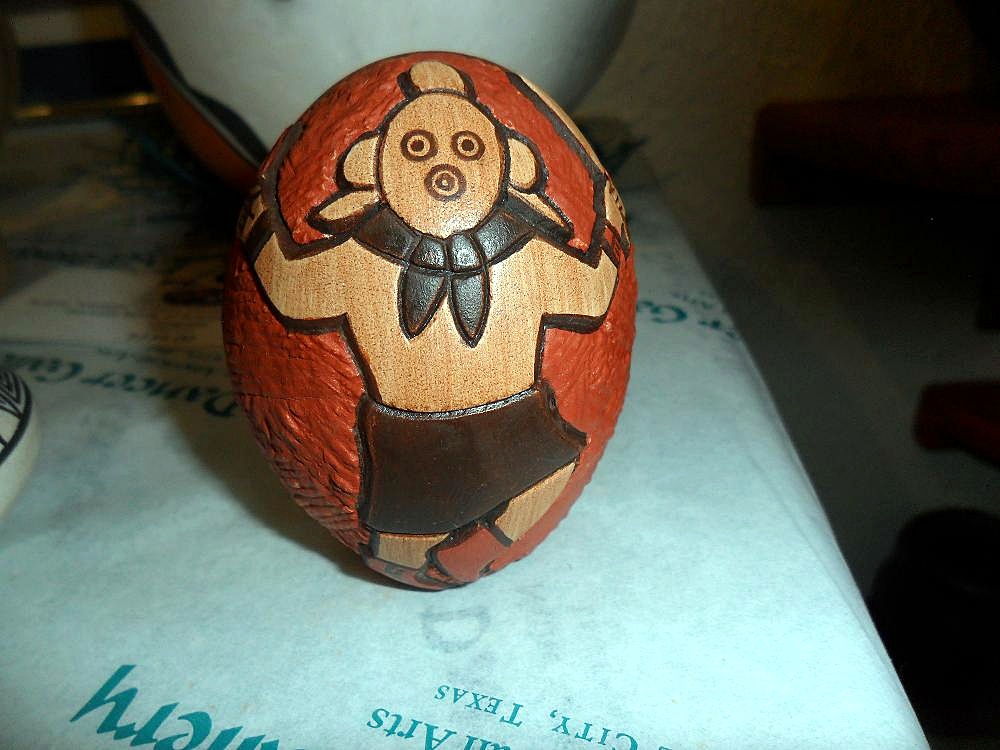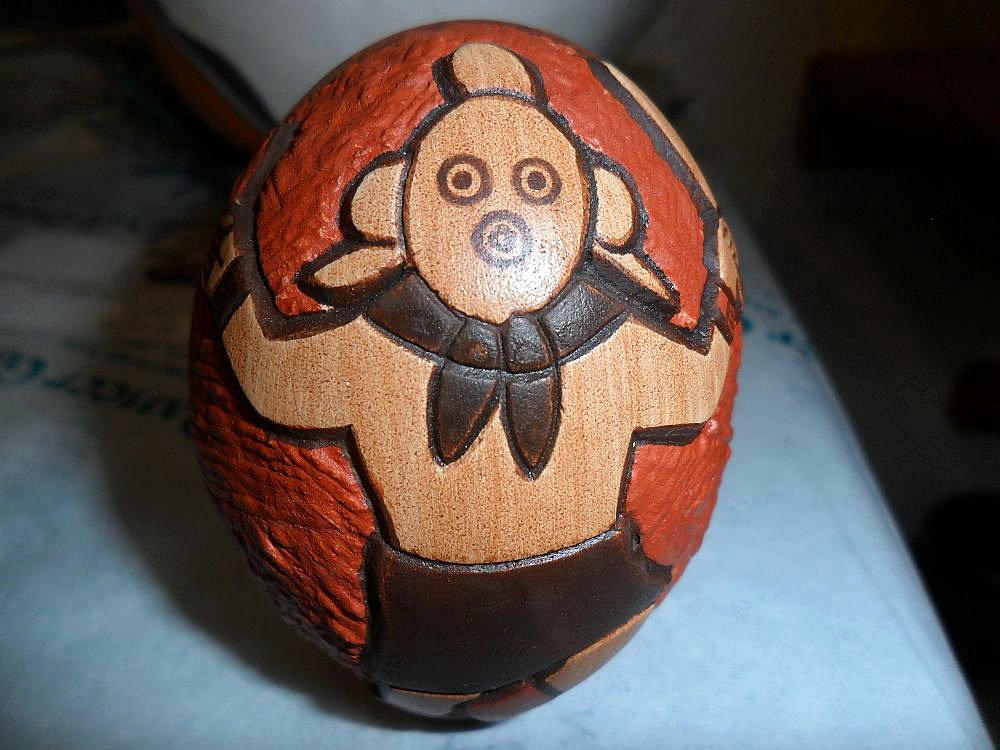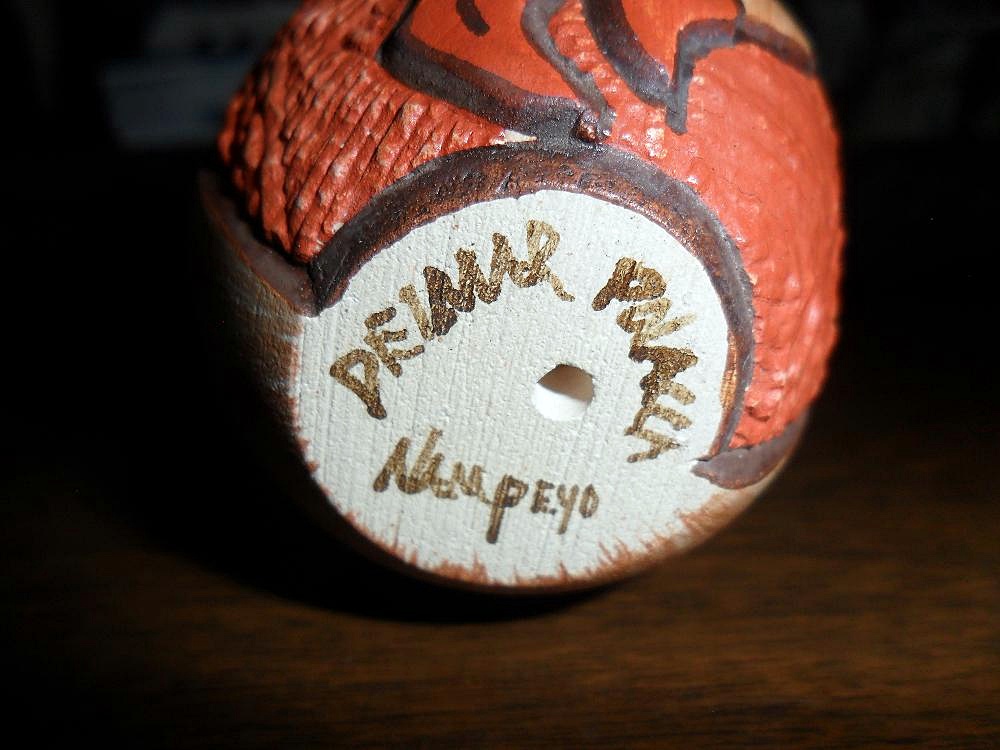 Seed pot by Delmar Polacca-Nampeyo, Hopi nation heritage, Arizona
Seed pot by Delmar Polacca-Nampeyo, Hopi nation heritage, Arizona
Handmade by award winning potter Delmar Polacca-Nampeyo of the Hopi nation, Arizona this lovely seed vessel showcases the Mud-Head kat'sina of the Hopi culture.
The Mud-Head kat'sina is intricately related to the control of moisture for the Hopi nation and also has a hand in how well seeds will grow for future crops. Sometimes affiliated with clowns of the Hopi nation, Mud-Heads also bring brevity to the Hopi culture through humor and laughter.
This seed pot emulates the vessels of ancient Hopi culture. Long before the advent of mechanized farming, seed pots were used as a tool by Hopi farmers to store seeds before planting season. The patterns found on seed vessels often emulated prayers for a strong crop. Many Hopi believe the Mud-Head will bring blessings to and moisture to the seeds stored in this small vessel resulting in a strong crop and good harvest.
A one-of-a-kind seed pot is signed by the artist, this seed pot measures approximately 4 inches tall x 2.5 inches wide.
Delmar Polacca was born in 1959. He has been making pottery since 1993 and has already won many awards at the Hopi Show at the Heard Museum in Phoenix, the Museum of Northern Arizona and the Mesa Verde Show and most recently the Zuni Art Show.